The year 2021 was highlighted as a 'year of firsts' for the veterinary nursing profession, as Matthew Rendle, the Chair of our VN Council, launched its Diamond Jubilee celebrations.
At the Veterinary Nurses (VN) Evening on Thursday 27 May 2021, Matthew highlighted the fact that this year is the 60th anniversary of the launch of the first RCVS-accredited Animal Auxiliary Nurse and pointed out that, as well as celebrating how far the profession has come, this would be an opportunity to recognise the strides the profession continues to make.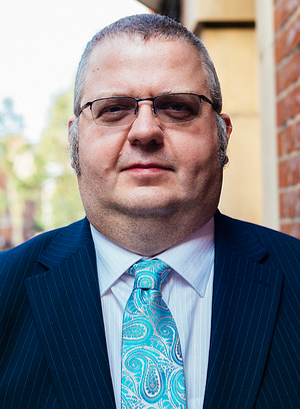 Speaking at the event, which was attended by the 156 newly-qualified VNs who were being formally welcomed to the Register and their guests, as well as 12 Diplomates in Advanced Veterinary Nursing, Matthew (pictured) said: "Sixty years is a huge milestone, and it's very fitting that 2021 is also going to be an amazing year of firsts for our profession.
"For example, this year we will award the first certificates under our new Certificate in Advanced Veterinary Nursing (CertAVN) programme. It should also be the year the profession will reach and hold 20,000 VNs on the Register. We will see new veterinary nurses who have entered the profession via the apprenticeship route undertaking end-point assessments and entering the VN Register.
"All being well, we will also introduce a new 'Advanced Practitioner' status for VNs and vet nurses will be able to apply to become Assessors in the RCVS Practice Standards Scheme for the first time.
"These are tremendous advances for our profession! On a personal note, I also feel honoured to be the first male veterinary nurse to chair VN Council and to be able to celebrate and reflect on these first 60 years with you all. We have lots of activities planned, so look out for more announcements in due course."
The VN Evening event also saw Julie Dugmore, RCVS Director of Veterinary Nursing, giving an overview of the achievements thus far of the joint RCVS and British Veterinary Nursing Association (BVNA) VN Futures project, and outlining how the project will be looking to engage with the profession on its next set of priorities via focus groups, questionnaires, interactive events and lunch and learns. More details about the project can be found at www.vnfutures.org.uk
The event's guest speaker was veterinary surgeon and leadership coach Anne-Marie Aylott who spoke about how to turn the theory around resilience, into practice. She said that resilience was not in innate characteristic that you either have or do not, but is something that can be learned and practised to help us better react to the challenges of life, and gave a guide to some of the techniques that can be used to help build resilience.
For those who were not able to attend either of the live events, the proceedings are available to watch again.