We are encouraging overseas-qualified vets and vet nurses to sign up for our popular training course – 'An introduction to the UK veterinary profession' which has been created in partnership with VDS Training and aims to support overseas-qualified veterinary professionals who have been practising in the UK for less than two years and those who are considering doing so.
The first part of the training is a free online course, which consists of a series of pre-recorded talks and then a live Q&A session with key personnel from the RCVS, VDS Training and other key veterinary organisations. During the training, participants will hear from people working across all areas of the veterinary professions, who will cover topics including:
Finding a great career in UK veterinary practice
How to register with the RCVS as a veterinary nurse or veterinary surgeon
RCVS statutory membership exam
What support you can access whilst working as a veterinary professional in the UK
Introducing participants to practising as a veterinary professional in the UK, including the RCVS Code of Conduct
The second part of the training is an optional, paid-for online communication skills training session run by VDS Training. During the training, participants will work through some of the most common pitfalls encountered during client consultations and develop the skills and confidence to communicate effectively in practice. This session is limited to eight delegates per session and there will be plenty of time at the end of the training for participants to ask questions.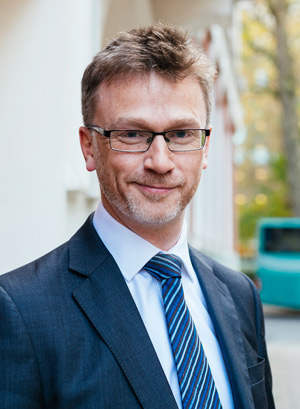 Ian Holloway (pictured), our Director of Communications, said: "This course will help overseas-qualified veterinary professionals, who have recently started practising in the UK, to learn more about what to expect, and what is expected of them, while working in the UK as vets or vet nurses. We also want the training to help learners understand where they can go to get professional support and what registering with the RCVS will mean for them.
"Overseas-qualified vets and VNs are a huge asset to the UK veterinary community, and we hope that this training is a useful and welcoming introduction to life as a UK-based veterinary professional".
When asked about the Communications Skills Workshops, Elly Russell MRCVS, a consultant at VDS Training, said: "Communicating with clients can be one of the most rewarding, but also challenging parts of our jobs as veterinary professionals. However, communication problems can sometimes lead to complaints, increase your stress at work and can impact the care our patients receive. Our training is a highly interactive, online four-hour workshop where participants will work in small groups with our experienced facilitators and role players using realistic scenarios to practise and develop communication skills. We will help learners to feel more confident managing common communication challenges in UK practice."
The dates for the next free-to-attend live Q&A sessions are:
Wednesday 1 September 2021 – 7pm to 8.30pm
Wednesday 8 December 2021 – 7pm to 8.30pm
The dates and times for the paid-for live online communications skills workshops from VDS Training are:
Thursday 2 September 2021 – 9am to 1pm (4hrs)
Thursday 9 December 2021 – 9am to 1pm (4hrs)
The cost for attending the communication skills session (Part 2) is £150 +VAT per person. It is not mandatory to complete both parts of the course, but those who are interested may choose the part of the course most suitable for them.
Further information about the course, including how to register to view the pre-recorded talks, and attend the live events, can be found on its dedicated webpage.