Today (9 February 2021) the RCVS has announced the 14 candidates standing in this year's election to RCVS Council, the regulator's governing body, as well as extending the election candidate nomination period for Veterinary Nurses (VN) Council.
This year's election will be taking place from mid-March until 5pm on Friday 23 April 2021 and the 14 candidates are:
Dr Louise Allum MRCVS
Dr Danny Chambers MRCVS (incumbent)
John Davies MRCVS
Dr Matshidiso (Tshidi) Gardiner MRCVS
Dr Grant Hampson MRCVS
Elizabeth Law-Bartle MRCVS
Dr Philip Lhermette FRCVS
Peter Robinson MRCVS
Dr Ian Sayers MRCVS
Dr Huw Stacey MRCVS
Dr Kit Sturgess FRCVS
Dr Samantha Webster MRCVS
Dr Colin Whiting MRCVS
Will Wilkinson MRCVS
In 2018, changes were made to our governance arrangements, after a Legislative Reform Order changing the size and composition of Council was passed by Parliament.
While the changes mean that, in most years, there will be three elected places available for the candidates, as opposed to six in the years prior to the governance changes, this year the four candidates with the most votes will be starting their four-year terms on Council. This is to ensure that elected RCVS Council members remain in the majority on RCVS Council.
This year, for the first time, the RCVS Council election will also be carried out completely online.
Eleanor Ferguson (pictured), our Registrar and Returning Officer for the election, explains: "Due to the coronavirus pandemic and the issues that it has caused regarding disruption to the postal service, the RCVS has gained permission from the Privy Council to temporarily amend our Election Scheme, a document that governs how we run our elections, to allow voting to take place entirely online this year. This means that physical ballot papers will not be distributed to veterinary surgeons eligible to vote this year.
"The small number of veterinary surgeons for whom we do not hold an email address will receive a letter with instructions on how to vote online, in addition to their security code to allow them access to their unique voting website. If they need further help there will also be the opportunity for them to call Civica Election Services, which runs the election on our behalf, who will assist them with casting their vote."
Voting is due to open in the week commencing 15 March when Civica Election Services (formerly Electoral Reform Services) will send emails or letters to eligible voters.
Ahead of the start of the election, we also asking members of the profession to submit one question each to the candidates. The candidates will then be asked to record a short video of themselves answering two of the questions of their choice which will be published when the election starts.
Questions (NB one per member) can be submitted by emailing [email protected] or via the RCVS Twitter account (@theRCVS) using the hashtag #vetvote21. The full candidate biographies and manifestoes have already been published on the RCVS website and are available to view.
Members of the profession have until Wednesday 24 February 2021 to submit their question.
VN Council candidate nomination period extension
Regarding the VN Council election, the RCVS only received one candidate nomination during the original nomination time-frame this year, meaning that there is a shortfall in elected VN Council members. This candidate, Susan Howarth RVN, will therefore be automatically re-elected to VN Council for a further three-year term. A decision has since been made to hold open the nomination period for other candidates for the election until 5pm on Sunday 28 February 2021.
If two or more additional candidates come forward in the extended nomination period, then a VN Council election will be run for the one remaining available elected place on the Council.
Any VN Council election would take place at the same time as the RCVS Council election and within the same timeframe.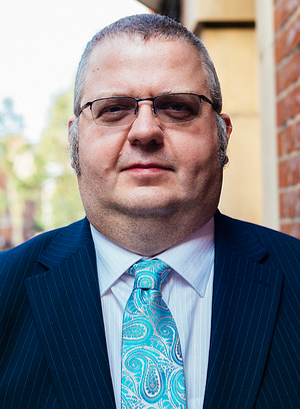 Matthew Rendle (pictured), Chair of VN Council, commented: "Whilst it's certainly disappointing that we only had one nomination for VN Council by this year's deadline, we hope this extension until the end of February means more vet nurses will now consider putting themselves forward for election.
"We are doing some really important work currently that in time will push forward and enhance our profession, so I would ask any vet nurses who are interested in having a say on the future of our profession to step forward as a candidate for the Council. Those who want to find out more about what it means to be on VN Council are also very welcome to contact me on [email protected]"
Further information about how to stand for VN Council, as well as an informal job description about what is expected of a VN Council member, can be found on the dedicated VN Council candidate webpage.