The RCVS is today (Friday 18 June 2021) responding to clarify some inaccuracies and misunderstandings published by the British Veterinary Association (BVA) and the British Veterinary Nursing Association (BVNA) regarding the proposals for legislative and disciplinary reform which were approved at last week's meeting of RCVS Council (Thursday 10 June 2021).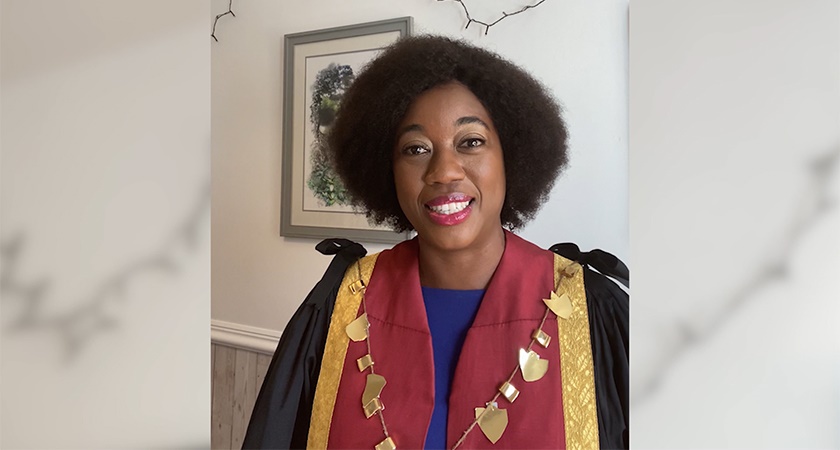 Dr Mandisa Greene (pictured), RCVS President, said: "We are disappointed that some rather unhelpful language has been put out by our colleagues in the BVA and BVNA regarding the proposals and wish to clarify the reality of the College's policies. The three main points they made were regarding our Charter Case Protocol, powers of entry to support a mandatory practice standards scheme, and limited licensure, and we would like to put the record straight for each in turn.
"We find the characterisation of the new Charter Case Protocol as 'public shaming' needlessly inflammatory and scaremongering, as well as inaccurate. As we have made clear, this protocol will exist as an alternative to holding stressful, expensive and time-consuming Disciplinary Committee hearings for veterinary surgeons and veterinary nurses whose cases meet the threshold for a hearing, but would be likely to attract a lesser sanction. It would not, as has been suggested, lead to the RCVS publishing the details of those guilty of 'minor transgressions' that would have otherwise been closed by the Preliminary Investigation Committee. By providing a quicker and less stressful alternative to full Disciplinary Committee hearings, while still upholding our duty to protect animal health, welfare and the public, we firmly believe the protocol helps us to fulfil our role as a compassionate regulator. Furthermore, the examples cited by the BVA and BVNA as 'not amounting to serious professional misconduct' could well do so, and it would be for the College's independent concerns investigation processes to make these determinations on a case-by-case basis.
"On the subject of powers of entry, we have made it clear that this would be used proportionately and generally only as a last resort where a practice has declined all voluntary requests for us to conduct a visit. If we are to have a mandatory practice standards scheme in the future, the very least that the public would expect is that the regulator that upholds these standards would have the appropriate and requisite powers to support it.
"Finally, regarding limited licensure, our proposals are intended to widen access to the veterinary professions, by allowing people who cannot currently fulfil all the criteria of the current Day One Competences, due to physical and/or other disabilities, the chance to fulfil their potential by entering vet school and becoming qualified veterinary surgeons. While there would be certain restrictions on areas of their practice after they qualify, there is no suggestion that this would results in a two-tier system, and we would look to the veterinary and veterinary nursing associations to support positive and inclusive culture so that this would not become the case. At present, people with such disabilities cannot become vets at all, which we feel presents a significant loss to the professions and society as a whole."
The full detail of the proposals approved by RCVS Council last week – including the interim disciplinary reforms – can be found on the consultation's dedicated webpage.
The Legislative Reform Consultation proposals are broad, principles-based recommendations and comments received during the consultation from individuals and veterinary organisations will be taken into account in terms of the practical implementation of any future legislation.