This Earth Day (Thursday 22 April 2021) the RCVS has joined with a number of other veterinary organisations from across the world to endorse a series of pledges developed by the World Veterinary Association (WVA) on combating the global climate change emergency.
Earth Day, which celebrated its 50th anniversary in 2020, is an annual event on which individuals and organisations can affirm their commitment to combat climate change, reduce their carbon footprint, and protect vulnerable ecosystems, among other things.
The WVA statement recognises that there is a global climate change emergency and that veterinary professionals "in their role as advocates for animal health and welfare and public health, have a responsibility to protect ecosystem health and demand action to minimise climate change".
It also sets out six pledges that veterinary organisations, including the RCVS, the British Veterinary Association (BVA) and the Federation of Veterinarians of Europe (FVE), have endorsed. These are:
Acknowledging climate change as a global emergency and encouraging research, surveillance, and education to increase knowledge and understanding of the drivers and impacts of climate change on animal, human, and ecosystem health.
Supporting One Health approach to address climate change and calls for coordination and collaboration among stakeholders to mitigate its detrimental consequences on animal, human, and ecosystem health.
Urging members of the veterinary profession to research, review and adopt practices that minimize greenhouse gas emissions.
Supporting continued research into and adoption of modern, efficient, and sustainable food and animal production techniques that will improve animal health and welfare, reduce the effects of climate change, and improve food security globally.
Urging its Member Associations to build and enhance veterinary capacity within their country and region to prevent and address consequences associated with climate change, including treatment of domestic animals and wildlife affected by extreme weather events, prevention of emerging and re-emerging diseases, and potential alterations in animal production systems with priority on animal welfare and the lowest possible environmental impact.
Supporting the strengthening of agricultural surveillance and other mitigating measures in agriculture, with emphasis on the role of the veterinary profession in improving animal and public health.
This endorsement comes as the RCVS has already taken a number of important steps in this area, including joining the UK Health Alliance of Climate Change and setting up an Environment & Sustainability Working Group to develop policies, including both internally and more widely for the profession through regulatory mechanisms.
The Group last met in March when it heard from the RCVS 'Green Team', an employee-led group that looks at how the RCVS can reduce its environmental footprint, and provide opportunities for employee engagement with sustainability initiatives. It has already organised a number of environment-focused volunteering days for staff and, prior to the pandemic, led on improving RCVS facilities, for example, by reducing waste and using more sustainable products.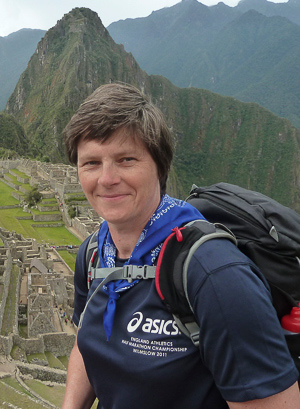 RCVS Council member Sue Paterson (pictured) chairs the Working Group. She said: "With the UK hosting the UN Climate Change Conference this year and the Government making ambitious pledges on cutting carbon emissions, we are very glad to join our colleagues at the BVA and FVE and a number of other veterinary organisations in endorsing the WVA statement on climate change and the firm actions it sets out to mitigate its impact.
"Endorsements are not enough, however, and it is important that, as an organisation, we walk the walk. That's why supporting grassroots activities such as those of the RCVS Green Team is crucial, because even the smallest changes matter, and on this Earth Day I would encourage all veterinary practices to take a similar approach of identifying where improvements can be made to reduce waste and emissions, using more sustainable products and giving back to the environment, whether that's through volunteering days or tree-planting."
The full text of the WVA's position on the global climate change emergency can be found on its website.