Dr Mandisa Greene, President of the Royal College of Veterinary Surgeons (RCVS), is today (Monday 14 June 2021) congratulating two veterinary surgeons – Marc Abraham and Professor James Wood – who were recognised in the 2021 Queen's Birthday Honours.
Professor James Wood is Head of the Department of Veterinary Medicine at the University of Cambridge. He has been a member of RCVS Council since 2013 and is also currently a member of the RCVS Education Committee. He received an OBE for services to veterinary science.
Marc Abraham is a practising veterinary surgeon, broadcaster, author and animal welfare campaigner and received an OBE for his services to animal welfare.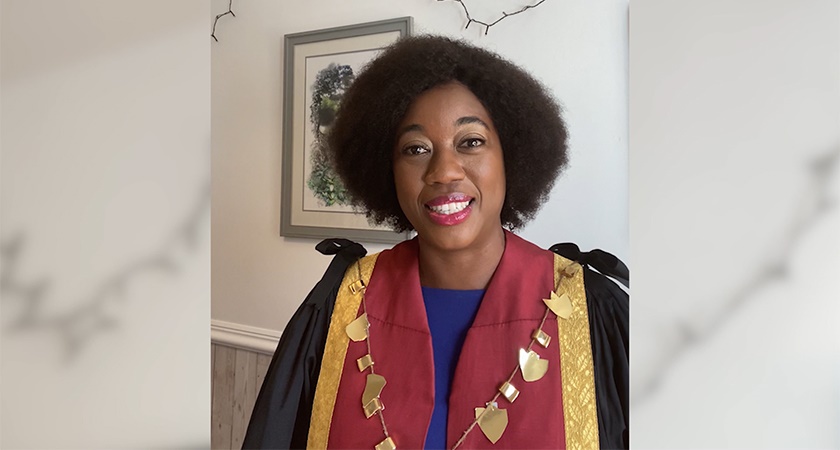 Mandisa (pictured) commented: "Many congratulations to both James and Marc for this wonderful achievement. They are making our profession proud with these honours and raising the profile of veterinary surgeons and our vital work for animal health and welfare.
"James is a fantastic colleague and asset to RCVS Council, bringing a wide range of scientific, academic and public policy experience to bear on its discussions and decisions. As an academic, a researcher and a leader at Cambridge Veterinary School, he has made a huge contribution to veterinary science, including through his membership of groups such as the Department of Environment, Food & Rural Affairs' Science Advisory Panel and its TB Eradication Advisory Committee.
"As a TV broadcaster Marc helps to bring veterinary expertise and knowledge to living rooms across the country and as a campaigner he has been at the forefront of promoting pet adoption and responsible dog and cat breeding, raising crucial issues around animal welfare amongst both the public and politicians alike."