The sixth RCVS Covid impact survey with veterinary practices has been published and has found that, despite continuing lockdown conditions, there has been an improving situation in terms of staffing levels and practice cash-flow.
The survey was conducted with practices between 25 February and 4 March 2021 with all veterinary practices for which the RCVS has email addresses being invited to respond to the survey. A total of 201 practices responded to this survey, making for a response rate of 6%.
Some of the key findings were:
A new question on current staffing levels found that a majority of respondents (58%) had roughly the same number of full-time equivalent staff as in the first quarter of 2020 (before the first lockdown), while 19% said they had fewer, and 23% reported having more.
During the period of continued lockdown restrictions, the proportion of practices providing 'business as usual' services had remained low, at 16% (compared to 17% in the December practice survey). Meanwhile there had been a decline in provision of a 'near pre-Covid' level of service (34%, compared with 63% in December), and an increase in practices providing a 'reduced caseload' (31%, compared with 15% in December).
The survey indicated an improvement in practice cash-flow, with fewer saying their cash-flow position had worsened since before the pandemic and was causing concern (13%, compared with 22% in December), and slightly more saying their cash-flow had stayed the same (51%, compared with 47% in December) or improved (34%, compared with 30% in December).
A new question on the impact of school closures and home-schooling on practice staffing found that 51% said school closures had "some impact" on staffing for in-hours emergency and essential care, with a further 7% reporting a "severe impact". Meanwhile a lower 15% reported some impact on out-of-hours emergency care provision, with only 3% saying there was a severe impact.
In terms of the percentage of practices that saw staff having to work reduced hours, there was a further improvement with 15% of responding practices reporting this, compared with 21% in December, and 24% in September. The percentage reporting staff pay cuts remained low, at 3%.
There was a continued increase in the use of remote consulting among practices (64%, compared with 58% in December, and 50% in September). The type of clients remote consulting was used for remained similar to the last survey, with 47% saying they used it for existing clients only, 52% for both existing and new clients, and only 1% for new clients only.
Some types of equipment and supplies were proving more difficult to acquire compared with the previous survey, with an increase in practices reporting issues with obtaining certain medicines (54% compared with 41% in December) and with obtaining pet food (15% compared with 5% in December).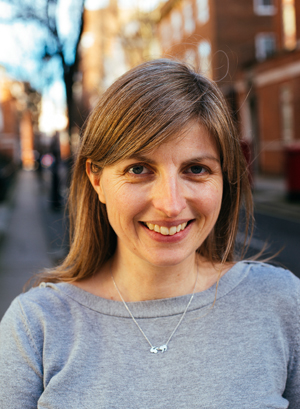 Speaking of the results, Lizzie Lockett (picture), RCVS CEO, commented: "Although this survey took place in the midst of the lockdown and before the schools re-opened, there were some positive results here around staffing and the financial situation for practices. Hopefully this will mean that, as the restrictions ease going from spring into summer, many practices and practice staff will be in a position to return to a near-normal level of service and business.
"There were, however, still a few areas of concern, some of which will hopefully be resolved by the forthcoming easing of restrictions, for example, the difficulty in obtaining independent witnesses for the destruction of controlled drugs, with some 34% of practices reporting difficulties, compared to 20% in December.
"Once again, I would like to thank all those practices who responded to this and previous surveys, and continue to provide invaluable evidence and feedback about the current state of veterinary practice."
The full results of the survey can be downloaded from our Publications page.